Improve your business using the latest technologies.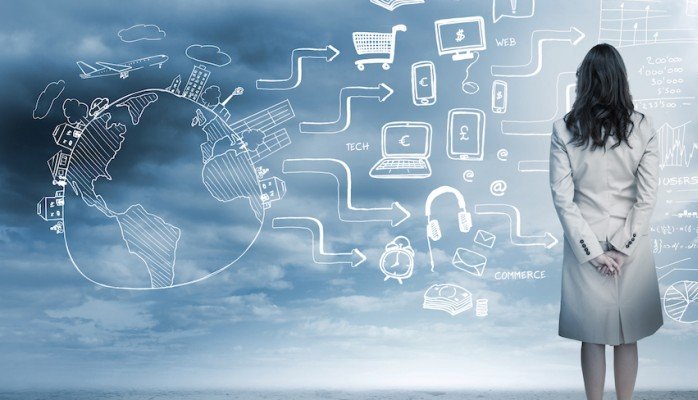 It's imperative for your clients to trust your business and applications.
At NeoTechAdmin, we ensure that you have working technologies following the best industry practices and  that you can fully rely on us to provide regular updates and maintenances that will help your tech stay updated, secured, and performing as expected. 
Web Apps
Web apps can be built to be very secure and fast, this will in turn improve the productivity of your team thereby increasing customer satisfaction. Web apps also help your business to be just a click away from your client from any internet accessible location. The best part is that data loss is greatly reduced by hosting in the cloud with high availability implemented. We can integrate your web app with mobile device apps so your company and clients can work anywhere on the go.
A website is not just a notice board for people to know that your business exists.  A business that wants to scale out nowadays needs a web presence that aggressively competes for clients.
If you want the mobility that up to date technologies offer today and ensure that your business has less downtime and less accessibility blockers, then you should consider running your apps online.
Frontend Websites
We can help your business scale out by creating a great impression with your website design and functionality. We make it easy for your target audience to engage with your company through your website. We fine tune and optimize your site for Search Engines and performance as we understand the importance of getting found online.​
When looking for developers, businesses need to factor in updates and maintenance.

Android Apps
While, not every businesses out there needs a mobile app, an Android based app should be the first mobile app to consider developing because you're more likely to cover a wider spectrum of mobile users. We can help you craft an app that will serve your business to spec and appeal to satisfy the demands of your clientele.
With iOS devices reported to be running on about a third of active devices globally, you definitely want to develop an iOS app along with your Android app to ensure that ~99% of your client base is served!
Android OS owns roughly over 64% of all active mobile devices, and that is over 2 billion devices worldwide! With this number, you can safely assume that over half of your client-base own an Android phone.

iOS Apps​
Our dedicated project management and high-end development team will help you design and continuously augment an iOS app that will deliver a great customer experience.  It is a fact that iOS users have a higher purchasing power and along with that a higher demand on quality. NeoTechAdmin understands the iOS market and has the engineers to make your iOS app a huge success.
Once you have us manage your application development projects, you can be rest assured that we will give you a dedicated service. We represent value that render functional results in sync with your objectives.